One of the biggest advantages to having a makerspace is that many people can share machines and equipment that individuals may find difficult to own themselves, whether due to the cost of the equipment or the need for space to operate it safely.
If you are planning a new makerspace or looking to expand the offerings of your current space, there are tons of machines to consider offering. Here are some of the most popular machines you'll see in many makerspaces today.
Laser Cutters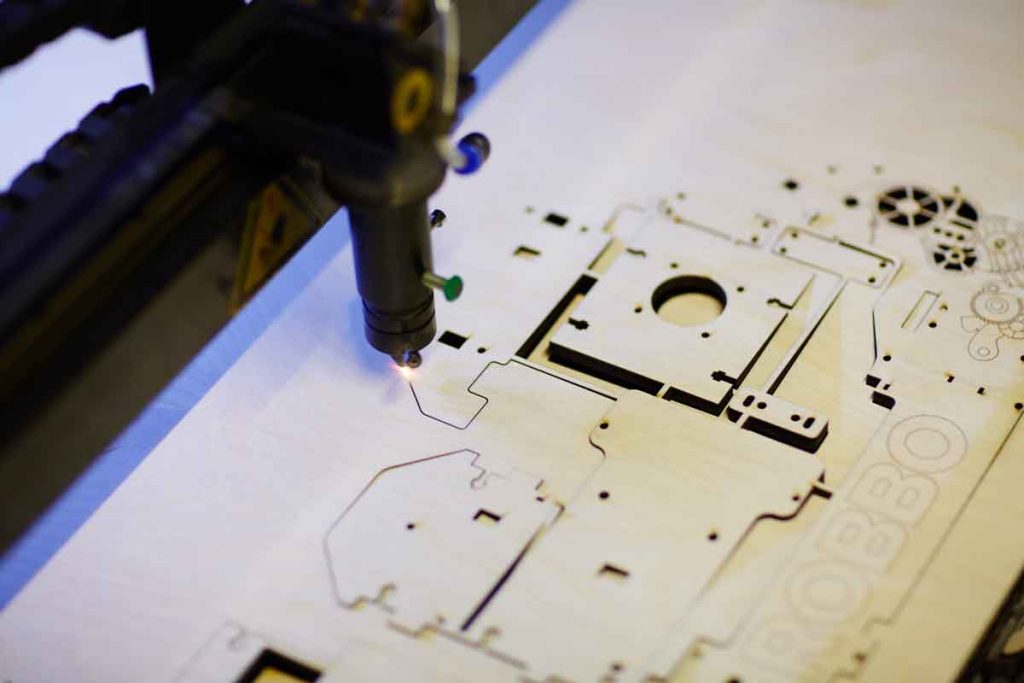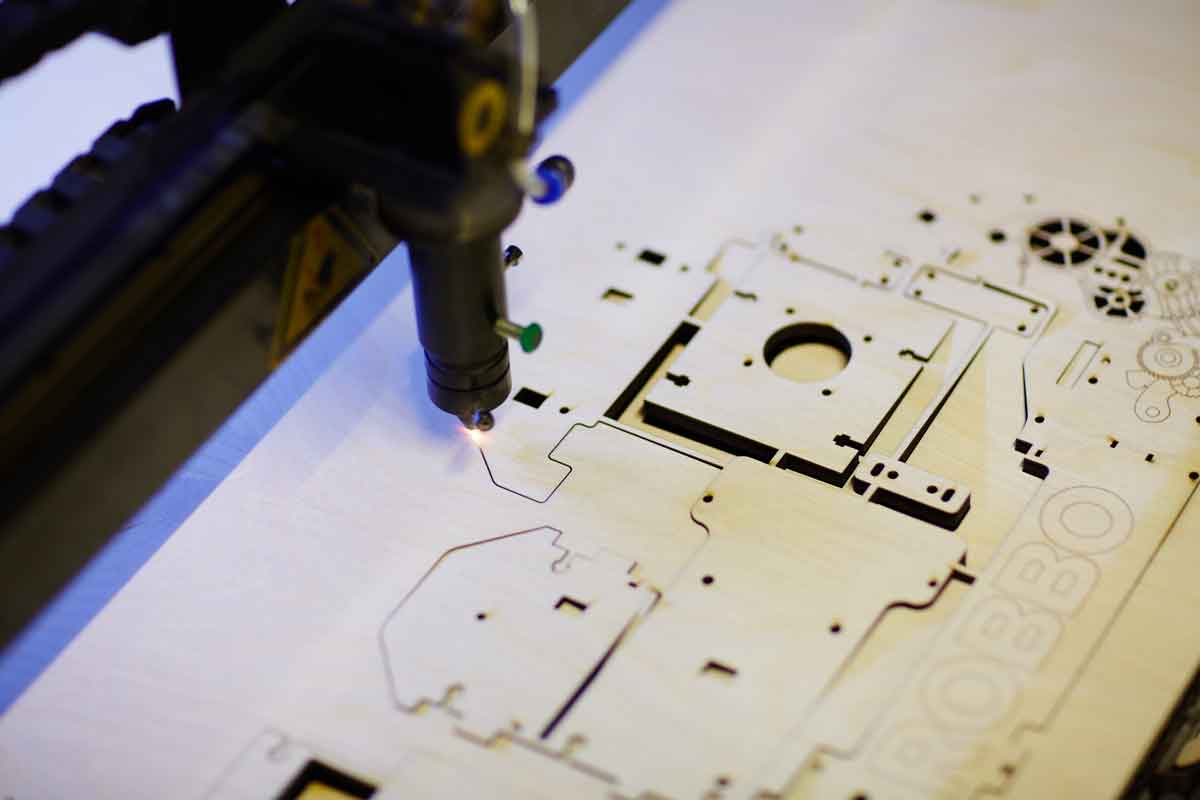 Laser cutters are awesome, no doubt about it. You can cut parts for things you are building with a lot of precision and accuracy. However, laser cutters are expensive and do require the necessary space, ventilation, maintenance, and supervision/training in order for makers to run them smoothly and safely.
CNC Routers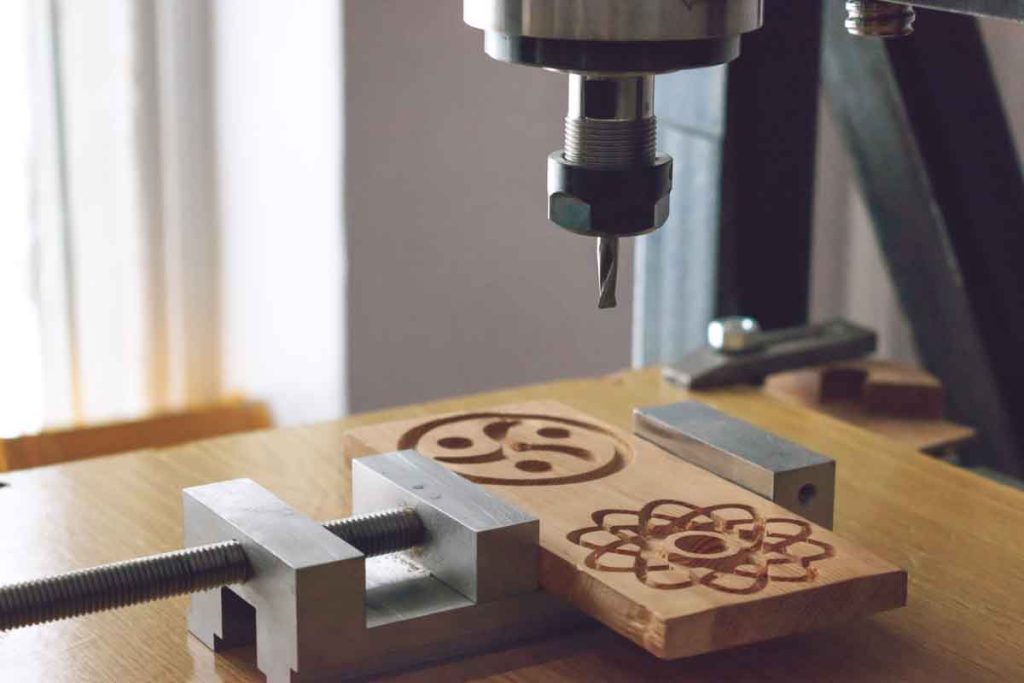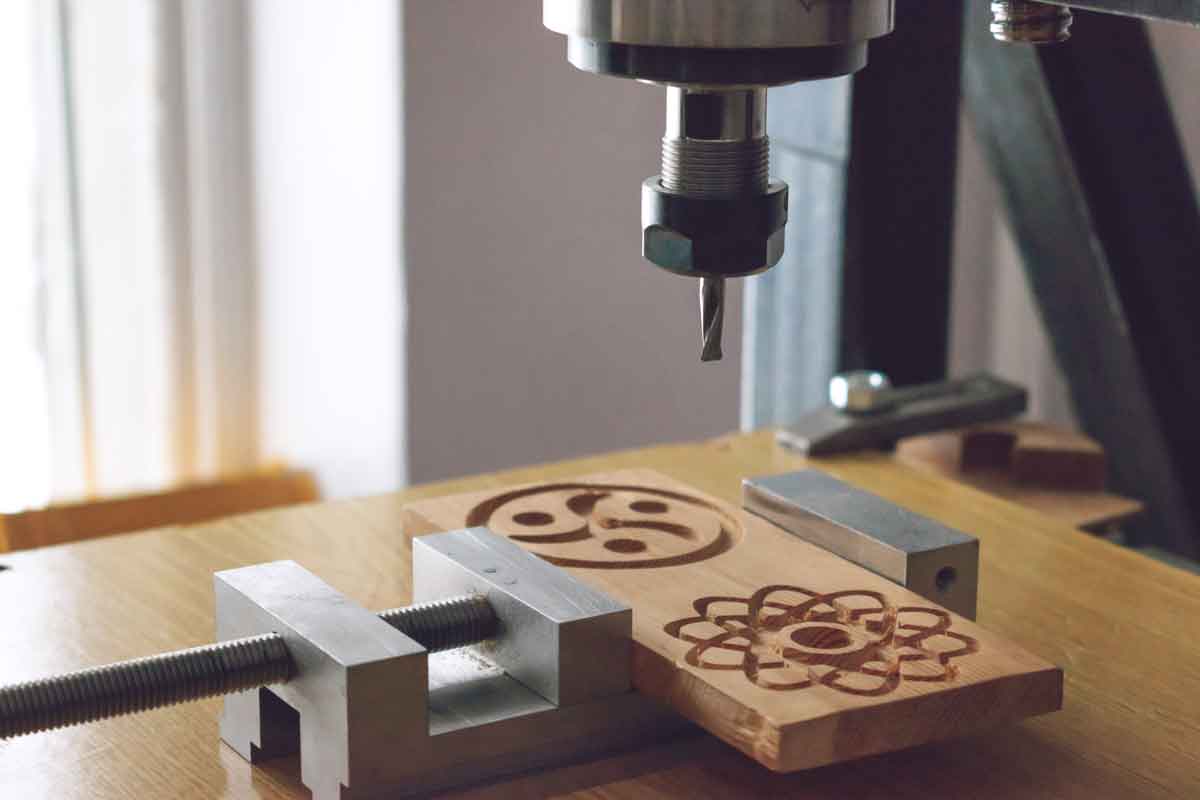 CNC Routers are excellent for precision and can often do just as much if not more than a laser cutter since they are suitable for thicker materials when the design is well planned.
CNC Routers are also considerably less expensive than most laser cutters, although special care will need to be made for proper dust collection in your workspace.
Cricut and Silhouette Cutting Machines
These cutting machines won't cut through wood or metal (I'm not counting thin balsa wood) – but they will cut easily through vinyl and paper. These tools give you precision when needed and the design software is relatively easy to learn.
These types of cutting machines do not need a lot of space and are relatively inexpensive when you consider just how many projects you could do with them.
Die Cutting Machines
Die-cutting machines are easier to use than CNC cutting machines as there is no software to learn – if you can turn a handle you can cut out a shape from foam, cardboard, plastic, paper, felt, fabric, and more.
I am a huge fan of the Sizzix cutting machine and other products by Ellison. While dies can be costly (and do require a good storage organization system!) they do cut through most materials a bit easier than the CNC cutting machines like Cricut for Silhouette.
3D Printers
3D Printers are another popular tool among makerspaces because it really does provide for unlimited creativity. However, like laser cutters, they can be an expensive up-front cost and the supplies and materials to use them can also be expensive for many organizations. The cooperative nature of a makerspace definitely can help put 3D printing in reach for those who may not be able to use one otherwise however so this can be an excellent investment if the budget allows for it.
Power Tools
While most makers will have their own basic tools such as a drill or saw, there are many specialty tools that can be quite expensive, such as a wood turning lathe, scroll saw or bandsaw. It can also be very difficult for people to have the space for power tools requiring an effective dust collection system. Having these tools available at your makerspace can help your creators do things they would not be able to do otherwise.
Most power tools can be found inexpensively through donations or by purchasing used as long as they are inspected for any potential safety hazards and are in good working order. One thing to consider if offering power tools in your makerspace is a higher potential for injury – always be sure that you have adequate space, supervising staff, and support and training for how to use the tools properly.
Sewing and Embroidery Machines
If there were any types of equipment that most maker spaces are severely lacking, it would definitely be sewing and embroidery machines. When we think of making things we often think of circuits and building stuff out of cardboard or popsicle sticks or wood – textiles often go completely ignored.
Even if sewing machines and embroidery machines are out of your scope of experience or focus of the makerspace, you should always at least offer the most basic of sewing tools such as needles, thread, embroidery hoops, and other basic sewing notions. Even a second-hand sewing machine in good working order can be valuable to a maker.
There are a TON of upcycled + recycling projects you can make with a sewing machine for your makerspace, making textile projects very affordable for spaces that are on a tight budget. There is also a lot of science and math involved in textile art than most people realize.
See my post on Makerspace Sewing Project Ideas and Why We Should See More Textiles in Makerspaces.
Circuitry Tools
Circuit prototyping machines, PCB printers, electronic testing stations and soldering benches can be very useful in a makerspace, especially if your makerspace is focused on tech.
Even if you do not have the budget or space for these things, there are many circuitry tools that are suitable for smaller spaces such as libraries and school campuses.
Equipment for Clay and Sculpting
Many people love to sculpt with clay, but it's not always something they can do at home – especially when talking about equipment like potting wheels and kilns which require a significant investment. These are not common at most makerspaces but they certainly would be popular if they were!
Polymer clay is also a wonderful medium to have available in smaller makerspaces – for that one simply needs a dedicated convection oven for baking their creations.
---
What kinds of machines do you have in your makerspace? What machines do you think are the best to invest in for a new makerspace? I'd love to hear from you in the comments below.