I love projects that make use of simple shapes and tangram puzzles can be a lot of fun to not only make but play with as well. Today I'm so excited to share with you this free printable tangram puzzle template!
You can use our free tangram SVG cutting file with your laser cutter, CNC router, and other cutting machines or you can use the printable PDF or PNG file included to make a quick puzzle on cardstock or use it as a pattern to transfer to a piece of wood.
There are really so many options with these! But before we get too far, just in case you are wondering: What on earth is a tangram puzzle?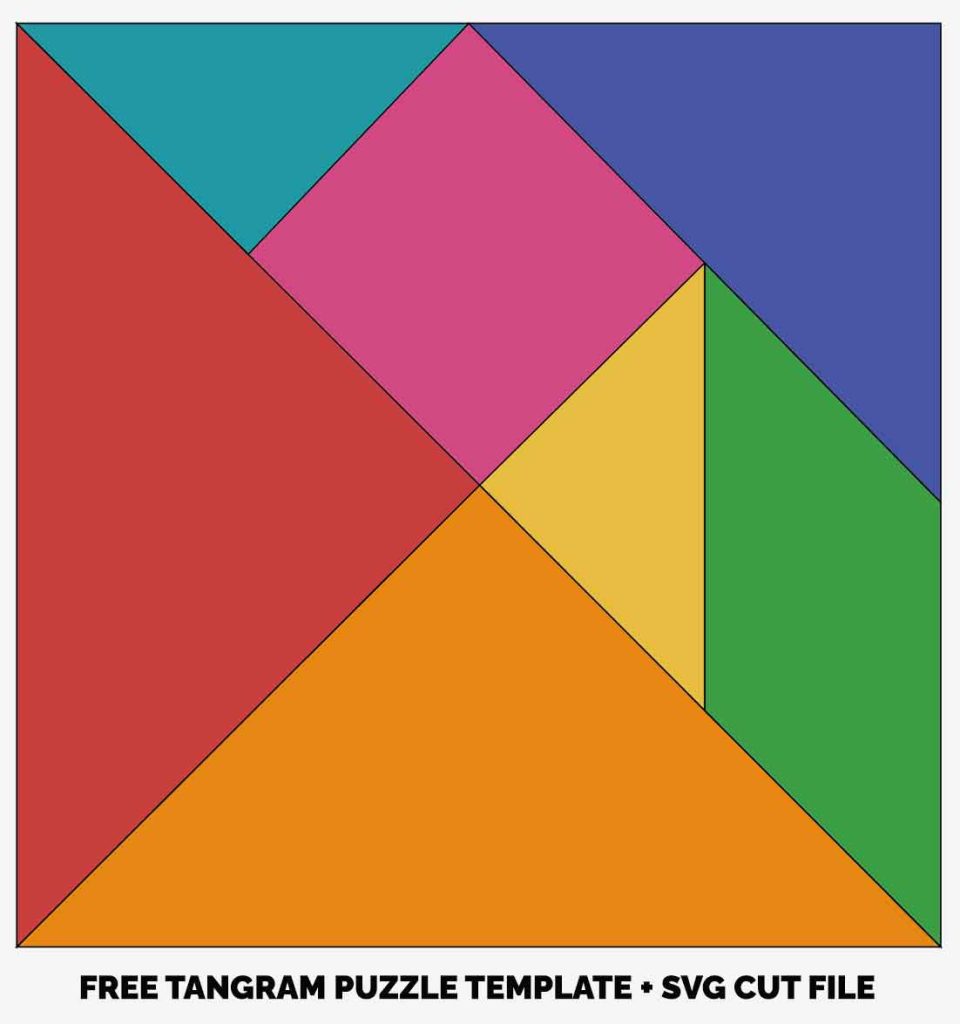 What's a tangram? A tangram puzzle is a type of dissection puzzle which consists of 7 polygons (tans) that can be arranged in many different configurations.
Tangram puzzles can come in many different configurations, but all of them always consist of these 7 basic shapes:
2 large right triangles
1 medium right triangle
2 small right triangles
1 square
1 parallelogram
Here is an example of just a couple of the different ways they can be arranged: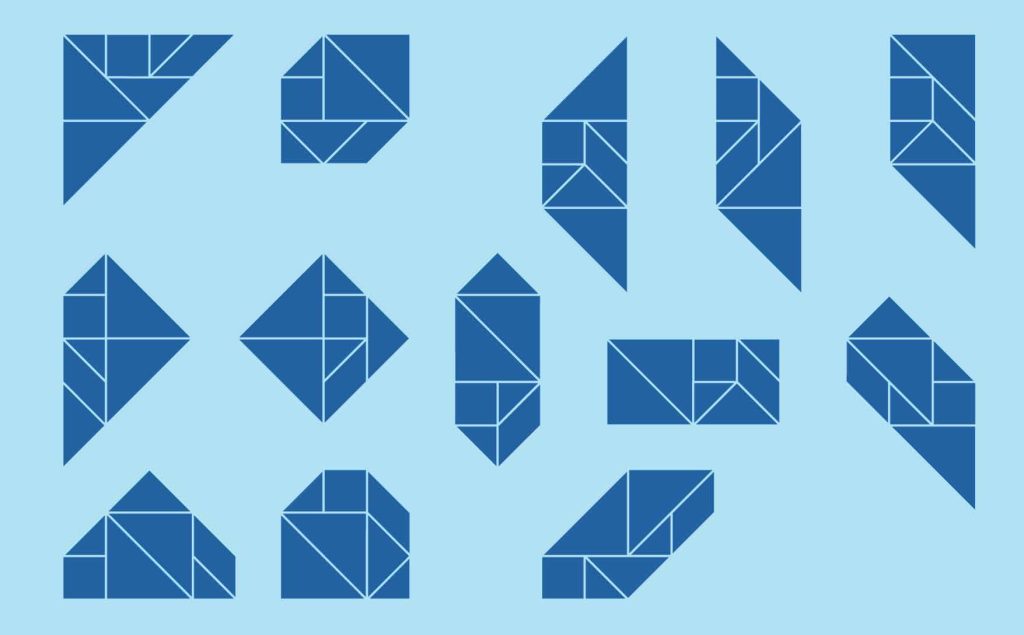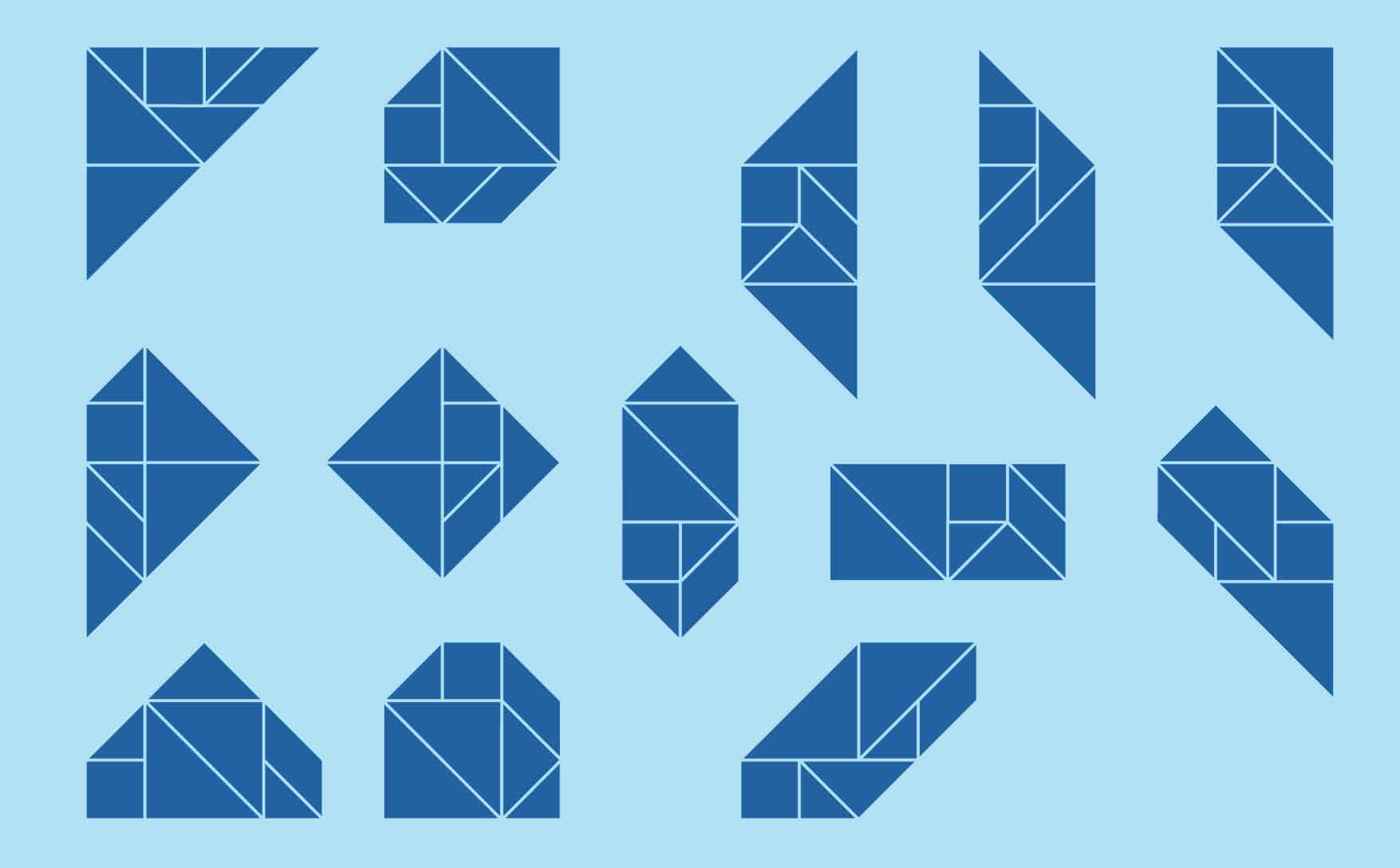 As you can see, you can really make a lot of neat designs with just a few basic shapes!
Our printable PDF template and free SVG cut files are designed to fit onto an 8.5×11 sheet of paper, with the largest side measuring 8 inches tall – but of course, you can always choose to make your puzzles smaller if you like.
You can make these out of wood if you have a laser cutter or a cutting machine with a knife blade, although a laser cutter or CNC router will you a lot more options on what thickness of wood you can use.
Tangram puzzles are traditionally made with thin pieces of wood (anywhere from 1/8″ to 1/4″ thick) – but they could be fun blocks to play with using thicker pieces as well.
Wood is not the only option for what kind of material to use in making these – you could use acrylic, vinyl – whatever you like. If you have multiple colors of acrylic material, you could potentially cut each one of these in 7 different colors and have 7 sets of puzzles made pretty quickly! (Not to mention, 49 lovely shapes to arrange together!)
Of course, there's no harm in also enjoying these puzzles or making them the low-tech way – simply trace the pattern (or print onto a heavy cardstock) – and cut on the lines. Yes, it really is that simple!
After the pieces are cut, you have tons of options for how you might finish them. You could paint each one a different color, go with a monotone color scheme, or leave them all the same.
If you are making these out of wood, the pieces of the puzzle look really sharp when you stain each one a different shade after they are sanded.
These are also a great addition to create for any makerspace because they are fun, quick puzzles with unlimited creativity – especially if you start combining multiple puzzles together.
Download the Free Tangram Puzzle SVG Cutting File + Printable PDF
To download the free tangram puzzle SVG file, simply click on the download link below!
As always, all of our free printables and SVG files are 100% free for any use you like – Commercial Use, Personal Use, Educational Use – We encourage you to make lots of great things with these!
I hope you enjoy these free tangram puzzle templates and of course, we would LOVE to hear about all of your projects in the comments section below!