If you love woodworking, chances are you've given some thought to making your own woodworking plans at one time or another. In this post, we go over the most popular woodworking design apps and software programs you can use to design your very own woodworking plans.
While it easy enough to learn how to draw woodworking plans with graph paper and pencil, there may come a time where you want something a little more professional looking.
There are many benefits to making your woodworking plans with software. For starters, your plans will be much easier to read. This is especially a good thing if the main reason you want to make plans is so you can reference a design over and over again!
Another exciting possibility with the ability to make detailed plans is you can then share those plans with other people! You could publish woodworking plans on your blog or website, or even start a profitable woodworking business by selling digital downloads of your designs.
If you enjoy designing your own wood projects, this list of the best woodworking design apps and software programs will help you get started in no time!
1. SketchUp 3D Design Software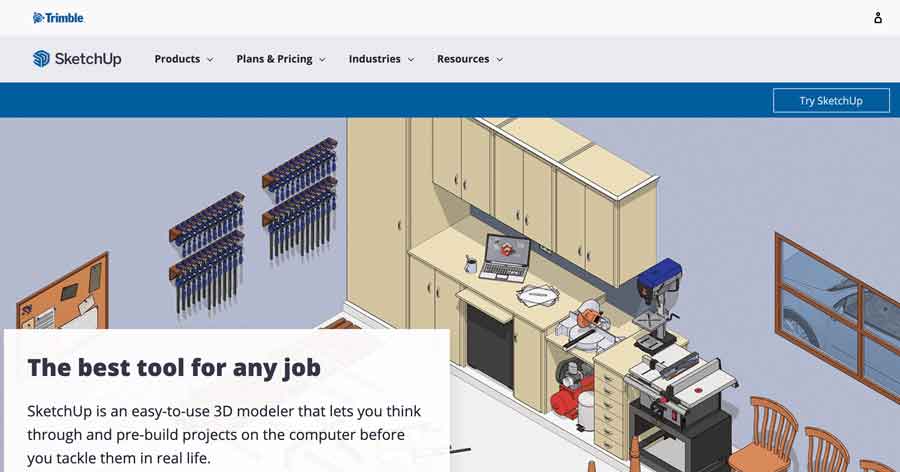 Sketchup is a popular choice for many hobbyists simply because its web based version is very affordable at a price of free!
This app makes it possible to do both 2D and 3D modeling. While it has enough features to make it possible to create designs, many people may find its interface a bit confusing and clumsy to work with.
Fortunately, there are many resources available to learn how to use Sketchup, ranging from YouTube video tutorials to even detailed books written on the subject.
In addition to their free personal use plan, they also offer paid plans with additional features.
---
2. Fusion 360 – 3D CAD Software by Autodesk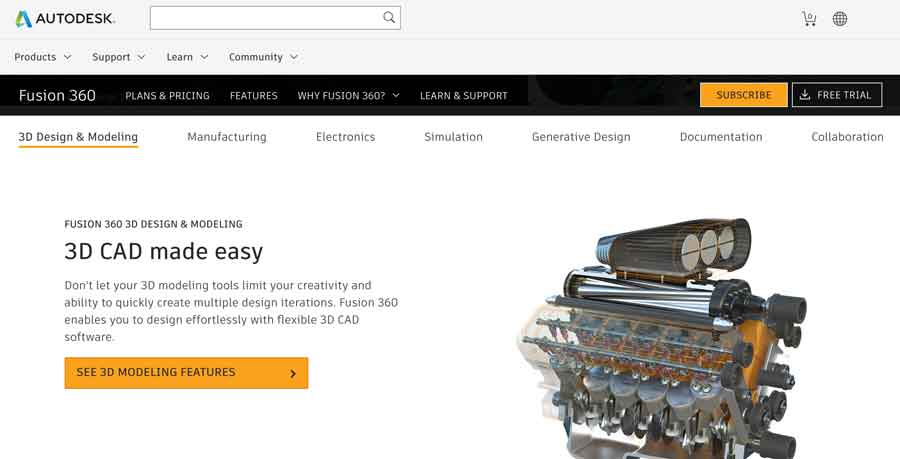 Made by Autodesk, the company behind AutoCAD, Fusion 360 is a professional level app that can render professional looking 3D models for all of your woodworking designs.
There is a bit of a steep learning curve with using Fusion 360, but the company does offer a generous 1 year free trial for personal/hobby use to learn how to use the software.
One thing to consider is the app requires the internet to work. This can be a benefit or a disadvantage depending on your needs – this can make it difficult to use if you do not have a reliable high speed internet connection.
One advantage to the Fusion 360 software is that it can be used in conjunction with CNC routers. If you are simultaneously designing things to be made with your CNC router, this can be a great choice.
The company does offer a free trial, which can be a great way to decide if an investment in the software is right for you.
---
3. Shapr3D iPad App for Woodworking Design Plans
Shapr3D is an iPad app that works seamlessly with the Apple Pencil to create realistic 3D models. The company has also recently released a Beta version for Mac.
While the free version is very limited, they do offer both a hobbyist and business version. The business version allows you to export CAD files which can be used in any other type of software which opens CAD files.
I personally like using my iPad a lot more for designing different woodworking plans simply because it's flexible – I can design in bed, on the couch, while traveling – I'm not limited to sitting at a desk all day!
The other advantage to using the Apple pencil is it does not cause the same kind of fatigue like laptops and a mouse can do.
While the business plan is around the same cost as Fusion 360 and other similar CAD software programs for desktop, this is a pretty powerful app that can be used with all the conveniences of an iPad Pro and Apple pencil.
4. Sketchlist 3D – Woodworking Design Software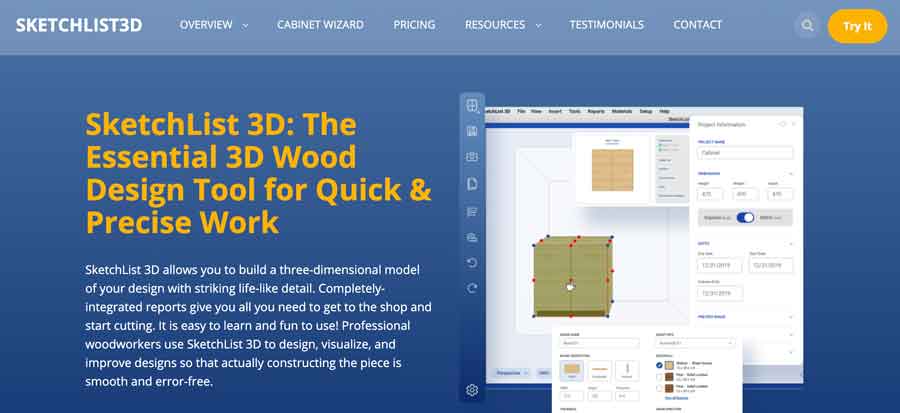 Next on our list of woodworking plan design apps is a software app program called Sketchlist3D.
Out of all of the options we've explored so far, Sketchlist 3D is one of the few programs that is specifically created with woodworkers in mind, and as such has a number of features that stand out.
For example, Sketchlist3D Pro version offers a number of different wood joinery methods, including Mortise + Tenon, Tongue & Groove, Miter, Dado, and Rabbet joints. The pro version also includes contours as well as full support to export in CAD .dfx format for other programs as well as CNC router use.
The company also offers a separate software program called the Cabinet Wizard which can quickly help you design cabinets to any specification – simply choose a style and your dimensions!
It works for both Mac and Windows platforms and they also offer a 14 day trial. After the free trial, you can choose the hobby version or the pro version. While the pro version is significantly more expensive, you gain the additional benefit of creating cut lists and parts lists.
---
5. TurboCAD – 3D CAD Design Software with features for Woodworkers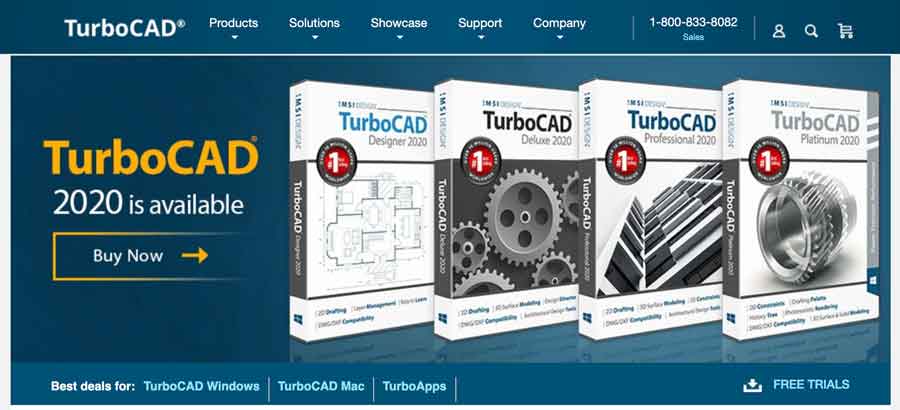 TurboCAD is another CAD drawing software that is available for both Windows and Mac that can do professional 2D/3D design and rendering.
Some of the features it offers that woodworkers can take advantage of include the ability to easily design rabbet, miter and dovetail joints, edge materials such as cove and base, as well as create a list of materials needed for the project.
They offer a wide variety of different pricing models, from annual subscriptions to buy it once and own it forever.
---
I hope this list of woodworking apps and software programs is useful for you and helps you find the right solution for your woodworking design needs! Whether you are designing woodworking plans or just want to be able to visualize a project before you build, woodworking software can definitely make the job a lot easier!
Do you have a favorite woodworking plan design software program you love? What woodworking apps from this list have you tried? Which ones do you think are the best woodworking design apps for wood workers? Share your thoughts and experiences in the comments section below!